Enjoy the convenience of speedy charging when you're out and about. With plenty of capacity and Super Fast Charging, the Battery Pack gives your devices an instant power boost, and recharges just as fast.
25W Super Fast Charging requires Super Fast Charging-capable device; only available when connected to a single device; depends on battery level and other factors; use only Samsung-approved chargers and cables. To avoid injury or damage to your device, do not use incompatible, worn or damaged batteries, chargers or cables.
Carry with comfort and style
With an elevated, ergonomic design, the Battery Pack looks as good as it feels in your hand. The body has a neat finish, while the curved lines and soft edges provide a comfortable grip for everyday use.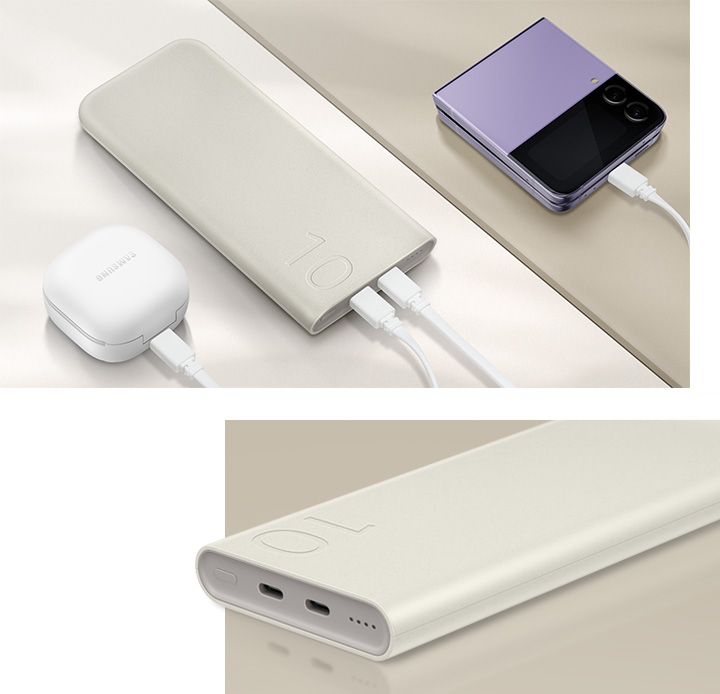 A highly efficient dual device charger
Thanks to its dual-port charging capability, the Battery Pack can power multiple devices simultaneously for added convenience and far less hassle.*
Products sold separately. Charging speeds vary depending on the number of devices. When charging two devices simultaneously, maximum charging speed is 15W per port.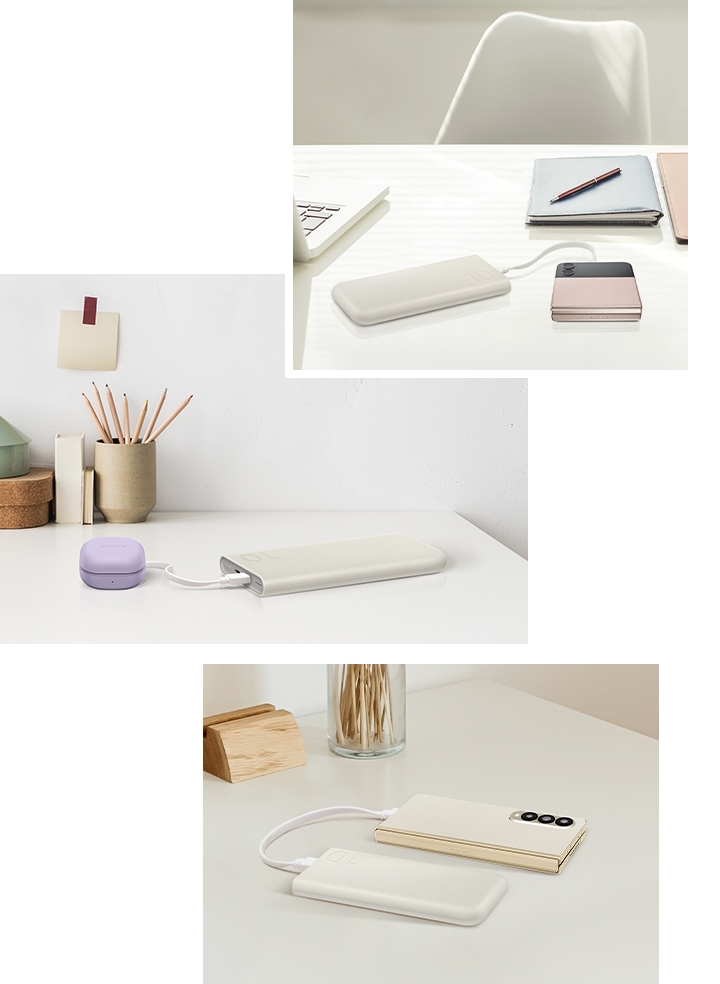 Carry along your other devices and power them up when you need to. The Battery Pack allows you to conveniently charge various devices, such as your phone and buds.