Why Choose Flow?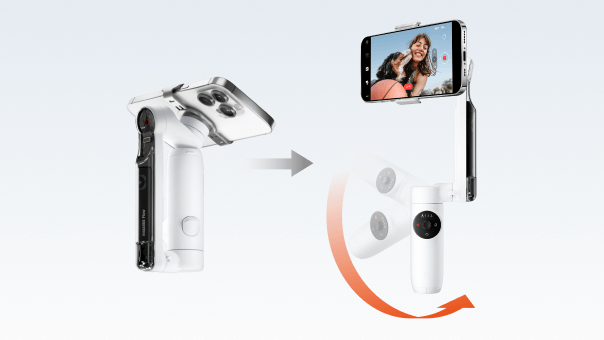 1-Step Rapid Deploy
Just unfold it once and go. No need to untwist or even press a button.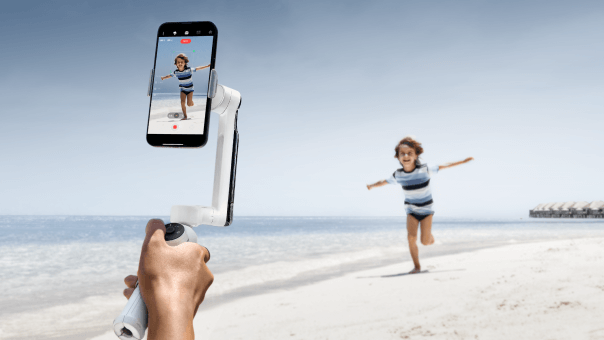 Deep Track 3.0
Next-gen AI tracking. More versatile. More accurate. Smarter subject recovery.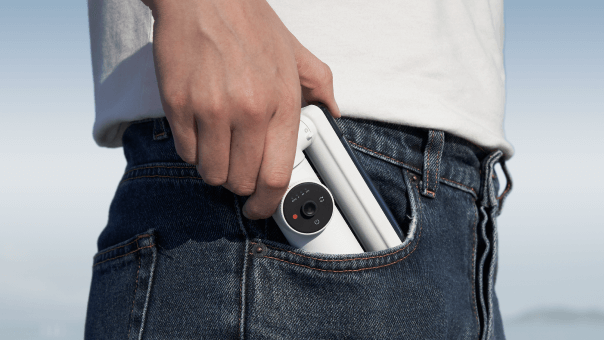 Foldable & Portable
Tired of travel bags? Just take your phone and Flow, and go.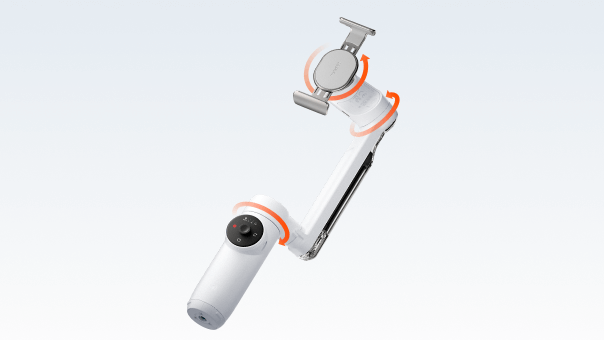 3-Axis Stabilization
Professional-level stabilization for smoother than ever phone footage.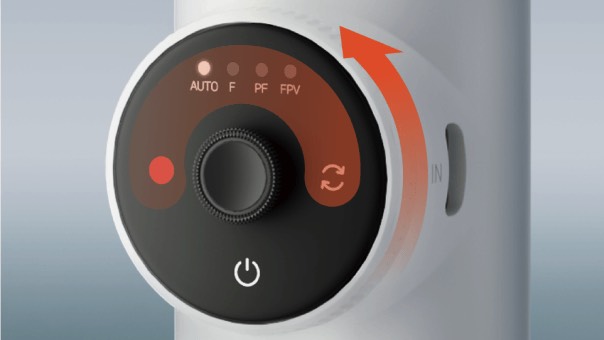 SmartWheel
Easy-to-use intuitive shooting controls, all in one place.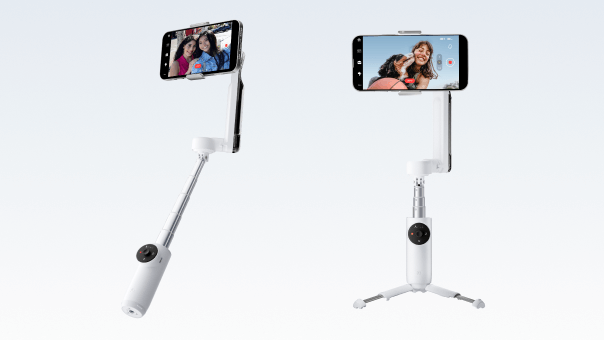 Built-In Selfie Stick & Tripod
Flow is the only smartphone gimbal with everything you need built in.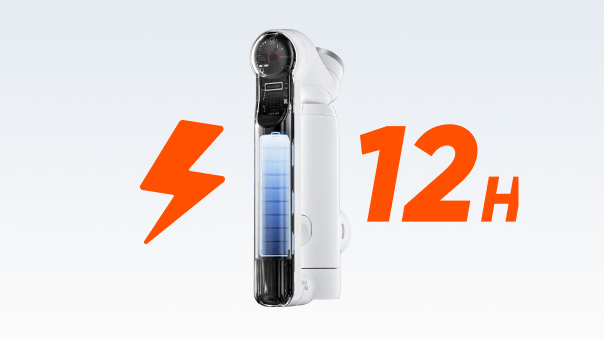 All-Day Battery Life
2900mAh battery. You heard us. 12 hours of performance!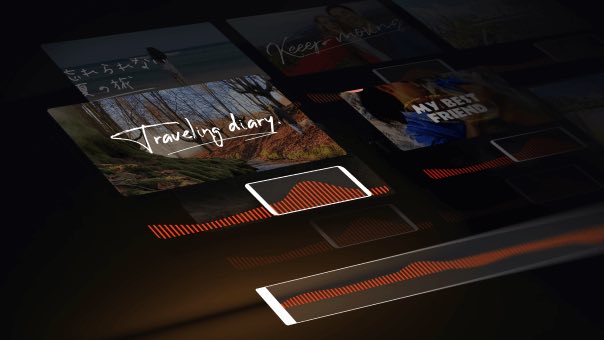 AI-Powered Editing
The Insta360 app helps find the highlights and edit footage for you.
1-STEP RAPID DEPLOY
Capture on the go.
Elevate your smartphone into a content creation tool with Insta360 Flow, the AI tracking smartphone stabilizer. Just unfold it once and go—no need to untwist or even press the power button.

FOLDABLE & PORTABLE
Take it anywhere.
Just take your phone and Flow on the go. No other gear needed. Flow folds up compactly to easily fit into your bag, so you can capture life's best moments on the fly.

3-AXIS STABILIZATION
Professional-level stabilization.
Your phone footage has never looked so smooth. Flow's 3-axis gimbal stabilization cancels out the shakes in your footage, from dawn to dusk.

DEEP TRACK 3.0
Next-gen subject tracking.
Years of research and development has brought our AI tracking algorithm to new heights, keeping subjects in frame and in focus with unmatched tracking accuracy and flexibility.
More versatile.
Slow Motion Tracking : Level up your slow motion shots. Flow can keep tracking even at high frame rates (Compatibility varies by phone model).
Zoom Tracking:
Get more cinematic shots. Even when zoomed in, Flow can track your subject, and automatically adjust settings for more stable shots.
More accurate.
Person Re-Identification: Select a person and Deep Track 3.0 will stay locked on throughout the recording, even if they're blocked from view.
All Angle Tracking:
Flow can recognize a subject from all angles and keep tracking it, even if the subject's shape changes as you or it moves.
Smarter subject recovery.
Even when your subject moves out of frame, Flow will keep tracking it by zooming out or following the direction it's moving.

SHOOTING MODES
Full control for shot perfection
A unique, beginner-friendly mode that automatically adjusts gimbal settings based on the situation. Guaranteed shake-free shots!

BUILT-IN SELFIE STICK
Get the angle just right.
Whip out the selfie stick for easier, more flexible shooting. Get your whole crew in the shot or switch up the view in your clips with high and low shooting angles.

BUILT-IN TRIPOD
Always be prepared.
Whenever, wherever, set Flow down and capture the moment with the tripod. Flow is the only smartphone gimbal with everything you need built in.

SMARTWHEEL
Key controls all in one place.
The SmartWheel boasts a minimalist design and gives you quick, easy access to a host of useful functions, from shooting controls, to video replay, and more.

GESTURE CONTROL
Your robot filmmaker.
Simply raise your hand and Flow starts recording and tracking you. All done? Raise your hand again and Flow will stop recording. No need to even press a button.

LIVE MODE
Stay in frame on calls and streams.
Even when video calling or live streaming in another app, Flow always keeps tracking. Chat with friends, family or followers stress-free.

CREATIVE EFFECTS
Create like a pro.
Create cinematic effects with dynamic camera movements and speed controls in the Insta360 app.

PANORAMA
Effortless panoramas.
The only smartphone gimbal that can shoot 360 photos. Simply set up the tripod and let Flow snap an immersive panorama in 360°, 240°, 180° or 3×3 grid format.

HOOP MODE
All-star videos.
Simply set Flow up and hit the court! The AI recognizes when a basket is made, saving only these moments to your phone, so you can edit your best shots into a highlight reel easier.

SHOT GENIE
Your creative inspiration.
Not sure how to get the best shot? Shot Genie has got you covered. Tap the icon in the app or give a voice command and the AI will recommend shooting techniques for you tailored to the scene.

AUTO EDITING
Editing made easy.
Master your shots with AI-powered editing tools in the Insta360 app. FlashCut tells a story with your clips, editing together the highlights on beat to music