Fashionable. Functional. Feel-good style.
Crafted using a blend of FKM and material partially derived from plant-based sources, the Hybrid Eco-Leather Band is both durable and environmentally conscious. Its classic T-buckle design provides a secure fit so you can wear it to work, the gym or any place your day might take you.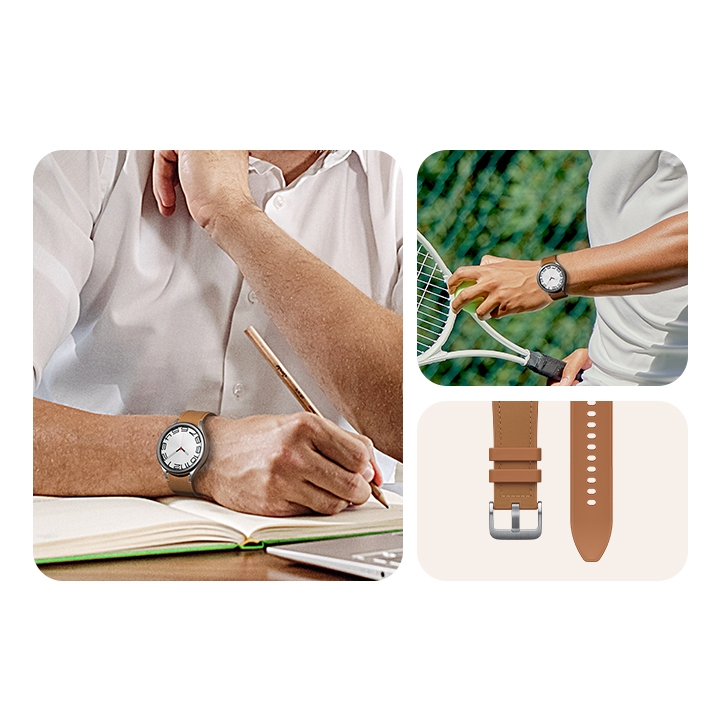 Refresh your look in an instant with a stylish new collection of bands for Galaxy Watch6 that release with just one click. Simply hold down the release button on the Hybrid Eco-Leather Band, remove it and swap it out for another — it's that easy.