Why limit yourself to just one accessory? With the Galaxy Z Fold5 Clear Gadget Case, switch between a variety of accessories that suit your needs. Want a more secure hold? Snap on the grip. Need hands-free viewing? Turn the grip into a stand – it's that easy.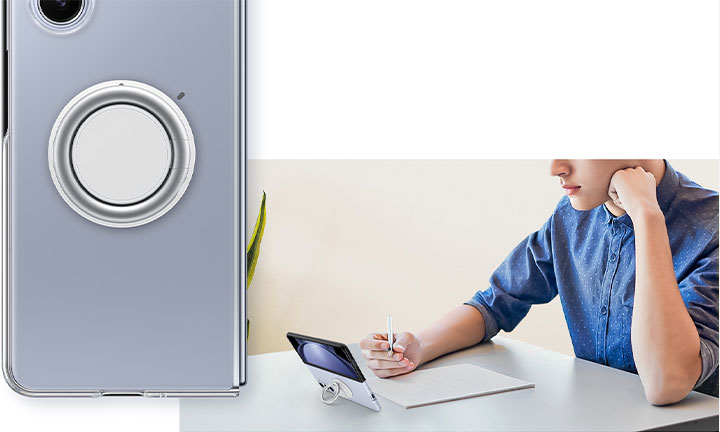 The clear choice for protection
Let the unique design of your Galaxy Z Fold5 shine through the transparent case so you can keep turning heads every time you take it out. The case also contains eco-conscious material — providing protection with a purpose.
The Galaxy Z Fold5 Clear Gadget Case grip contains a minimum of 9.3% post-consumer recycled content (UL ECVP 2809).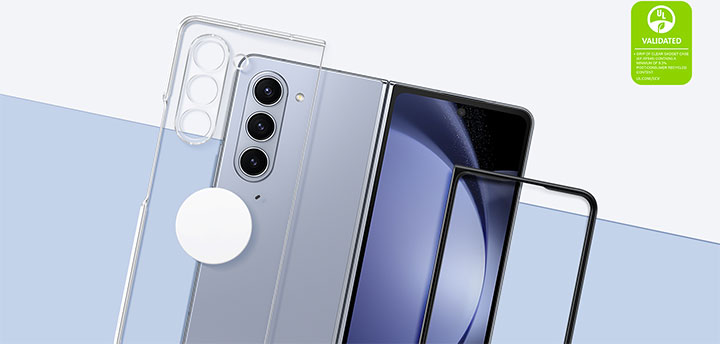 A case that adapts to your lifestyle
Customize your phone to fit your needs with the Galaxy Z Fold5 Clear Gadget Case. Whether you prefer a secure grip for one-handed use or crave on-the-go convenience with a strap, it's easy to find the perfect accessory that's tailored just for you.
Additional attachments sold separately. Products may vary by carrier or retailer. Compatible with Galaxy S23 Series Clear Gadget Case attachments.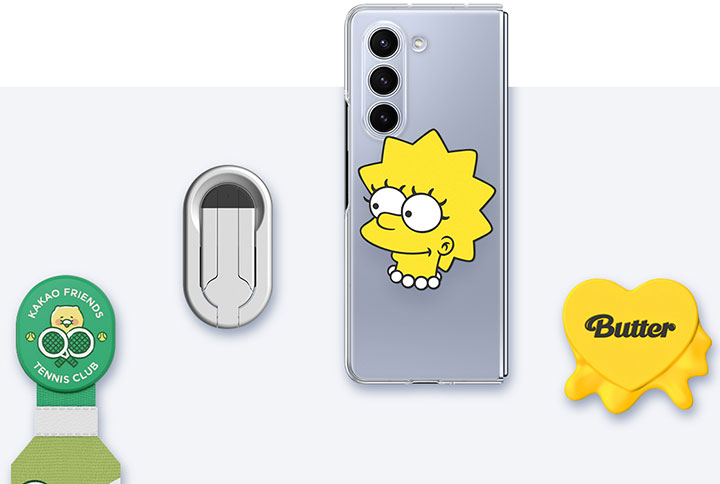 Easy to install and remove
The gadget attachment on the back makes it easy to attach or detach gadgets. You'll feel a satisfying click when a gadget is securely attached. To remove, slide and rotate until it detaches from the case. It's that easy.