With its transparent material, the Galaxy Z Flip5 Clear Gadget Case helps protect your phone without hiding its eye-catching color and design. The case also contains eco-conscious material — providing protection with a purpose.
The side key of the Galaxy Z Flip5 Clear Gadget Case contains a minimum of 34% bio-based content (UL ECVP 9798), and the grip contains a minimum of 9.3% post-consumer recycled content (UL ECVP 2809).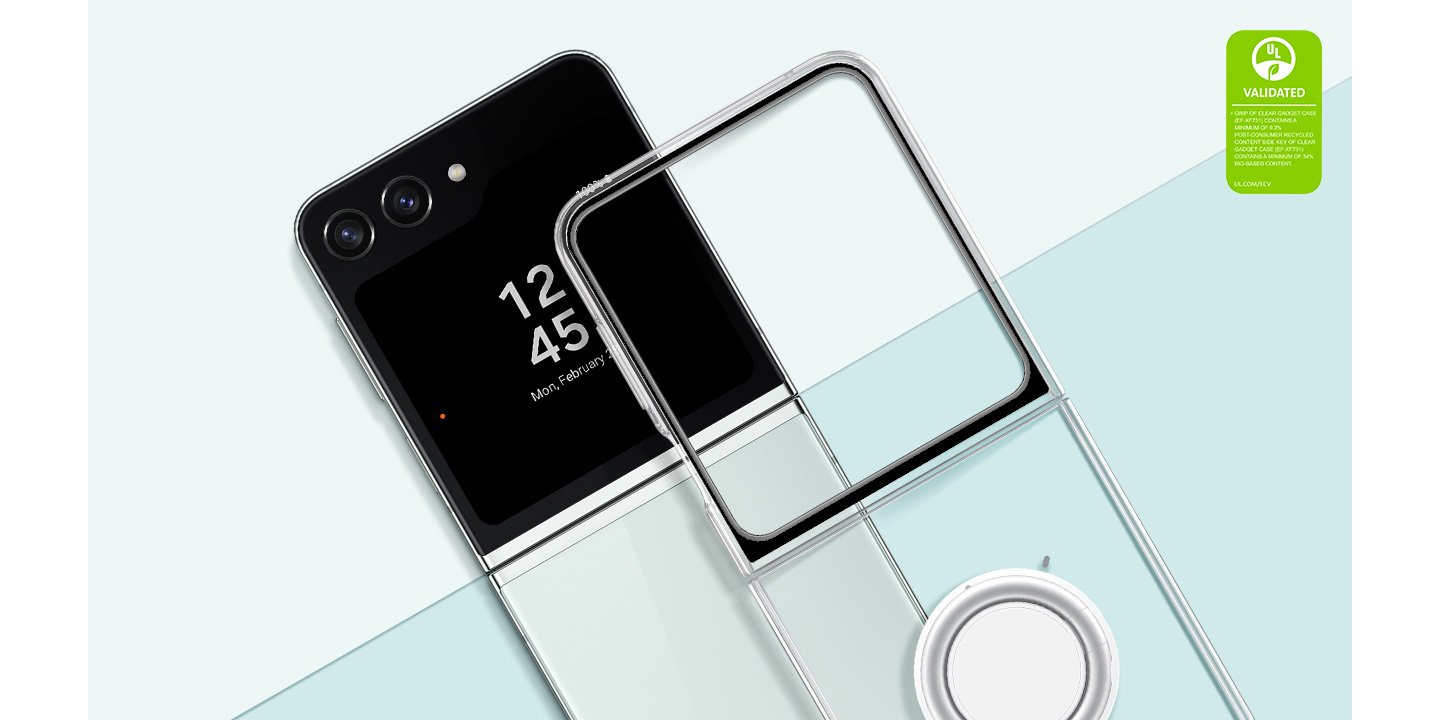 The Galaxy Z Flip5 Clear Gadget Case provides the easiest way to switch up your phone's accessories. Want a more secure hold on your phone? Attach a grip. Want to do some hands-free viewing? Turn the grip into a kickstand – it's that easy.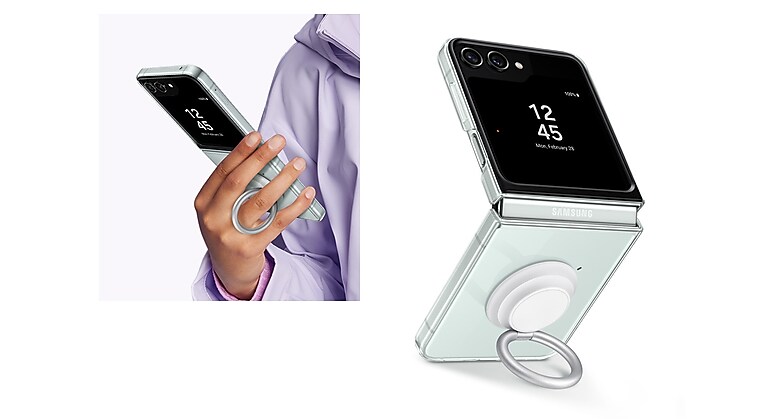 When it comes to customizing your phone's case, there's a Galaxy of possibilities at your fingertips. With a variety of accessories and attachments to choose from, finding the perfect match for your lifestyle has never been easier.
Additional attachments sold separately. Products may vary by carrier or retailer. Compatible with Galaxy S23 Series Clear Gadget Case attachments.