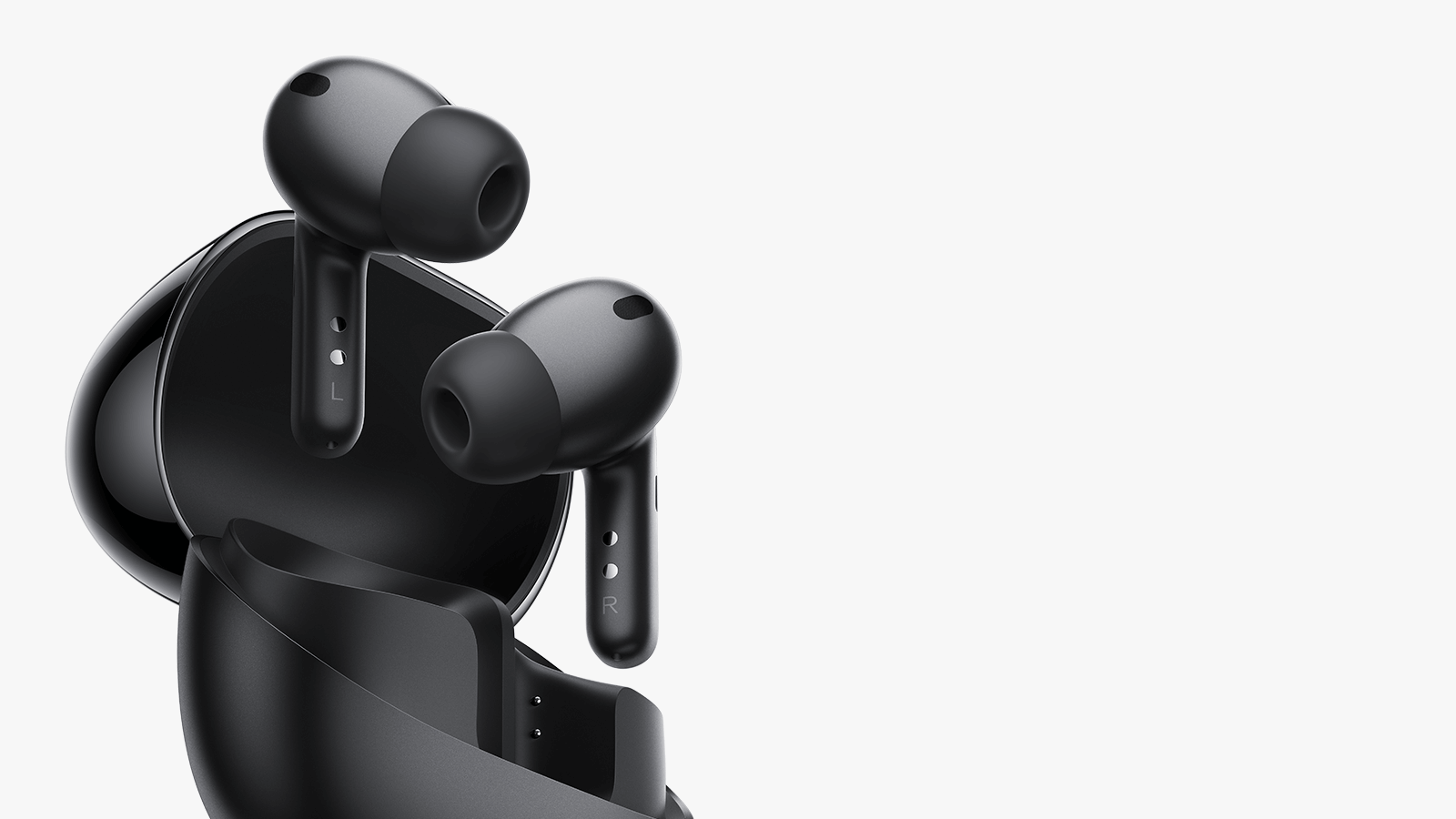 Open magnetic-case design for easy use and storage
With a delicate and compact design, the earbuds are kept in place inside the capsule-like case by several built-in magnets. The case gives a full view of the earbuds when opened and makes them easy to place.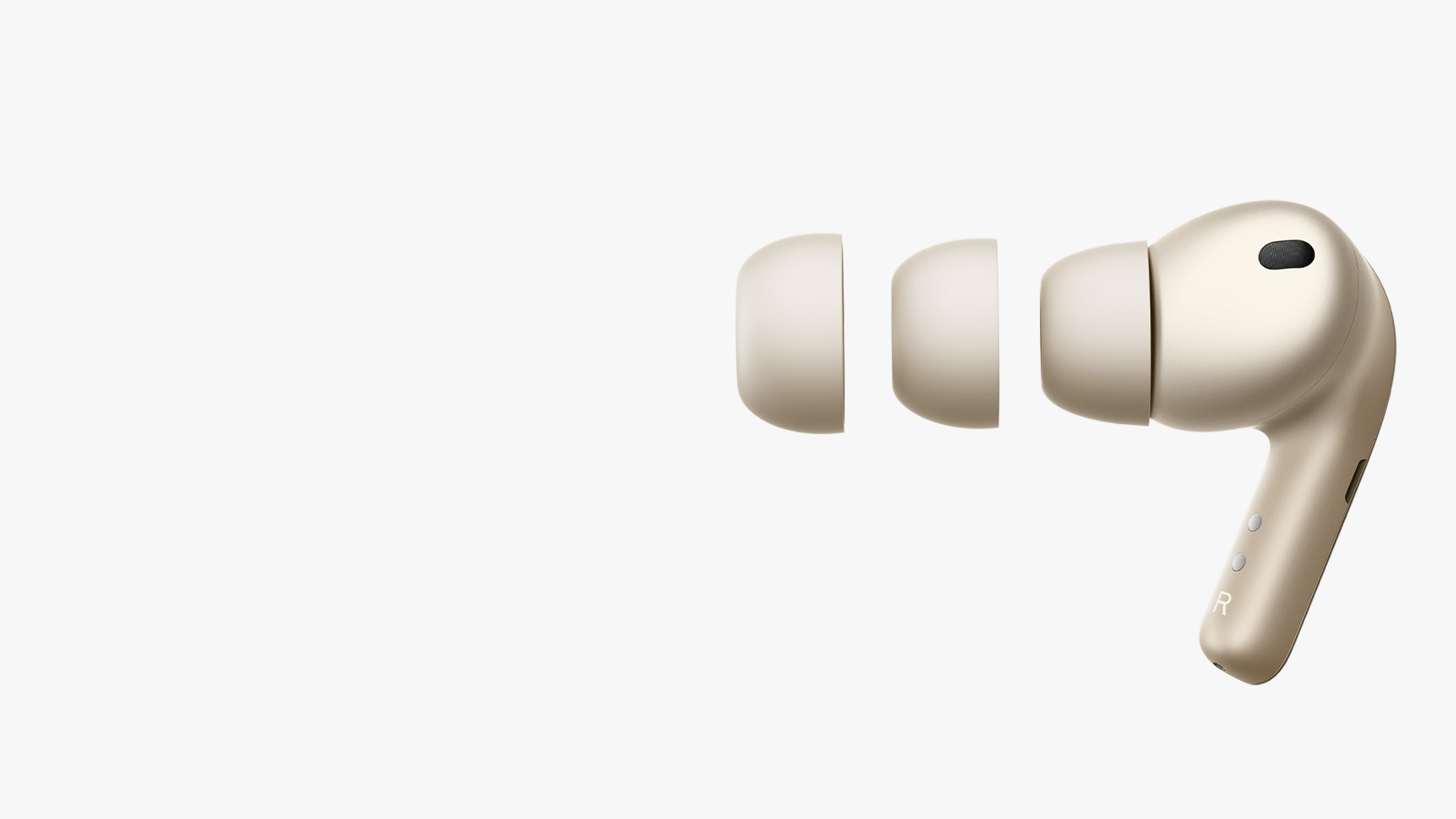 Optimal Comfort
The earbuds are lightweight with a single earbud weighing approximately 5g. The liquid silicone eartips give a soft fit and easily stay in place. Eartips are provided in large/medium/small to fit different-sized ears without a hitch.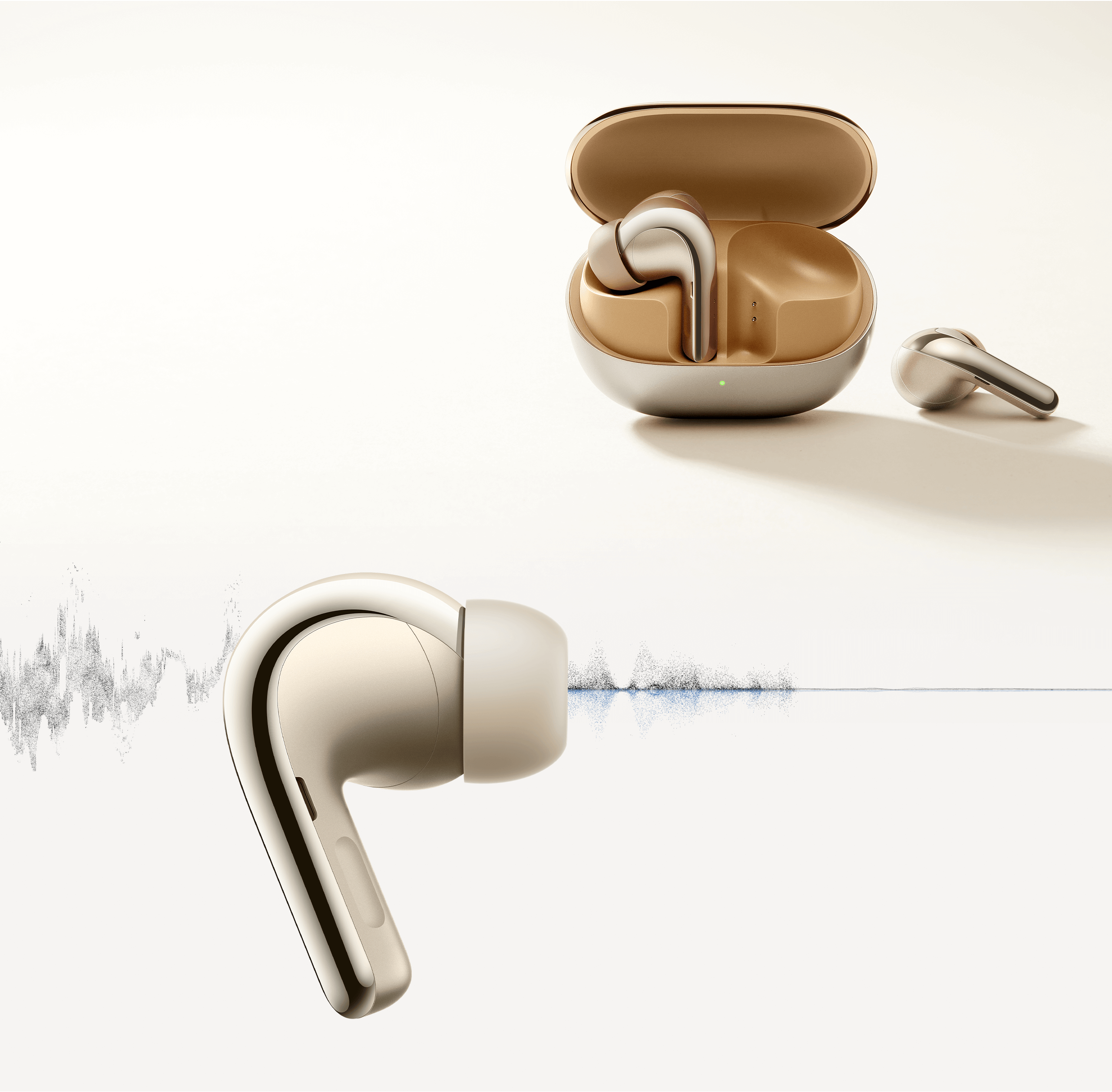 Up to 48dB deep noise cancellation
The earbuds have a maximum noise cancellation depth of up to 48dB*, covering a wider range of noises. The earbuds bring you instant quiet, even when in a noisy city, metro station or airport.

Flagship noise cancellation
Noise cancellation for a pure listening experience

3 transparency modes
Chat with others while immersed in your music
Transparency modes allow you to enjoy your music without missing voices around you or ambient sounds you need to be aware of. Ambient enhancement mode has been added alongside regular transparency mode and enhanced voice mode.

Noise cancellation for clear calls with VPU
Enhanced AI wind noise resistance
3-Mic + VPU setup, coupled with the Xiaomi independently-developed AI noise cancellation algorithm better extract the voice of the wearer and achieve more efficient call noise reduction, allowing you to be heard clearly and to take phone calls without interruptions.
The unique structural design of the earbud duct and the Xiaomi independently developed AI algorithm makes the earbuds resistant to 32.4km/h of wind noise* (approximate to a 5 force wind), making every word clear during calls.