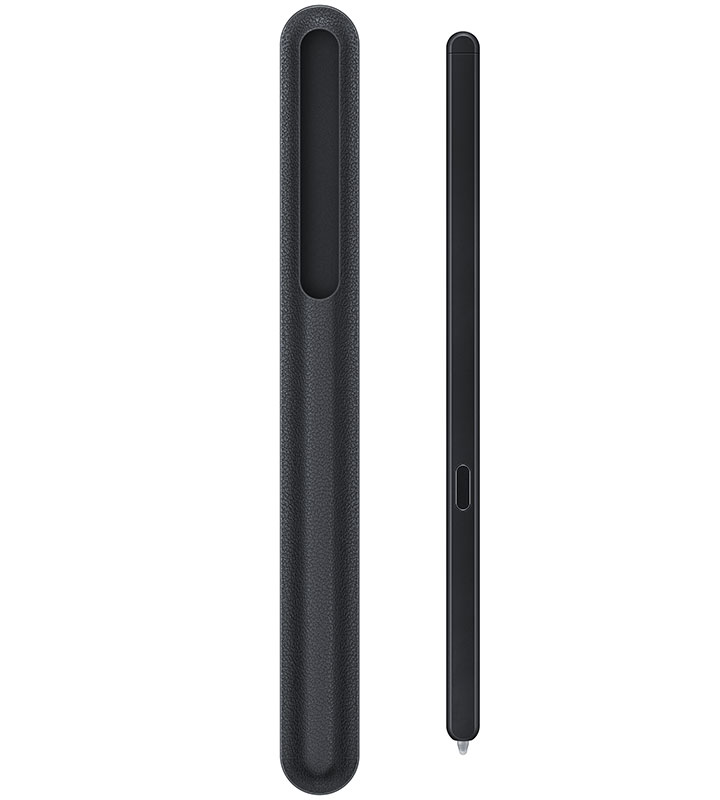 Easy to carry, ready to use
The compact size of the S Pen makes it easy to carry while you stay productive. With its pouch for safe storage, the S Pen is an ideal accessory for any busy professional or creative enthusiast.
Precise like your favorite pen
Get the most out of the expansive screen of your Galaxy Z Fold5.² The new S Pen features a slim 1.5mm pen tip with 4,096 pressure levels, letting you write and sketch with precision and control.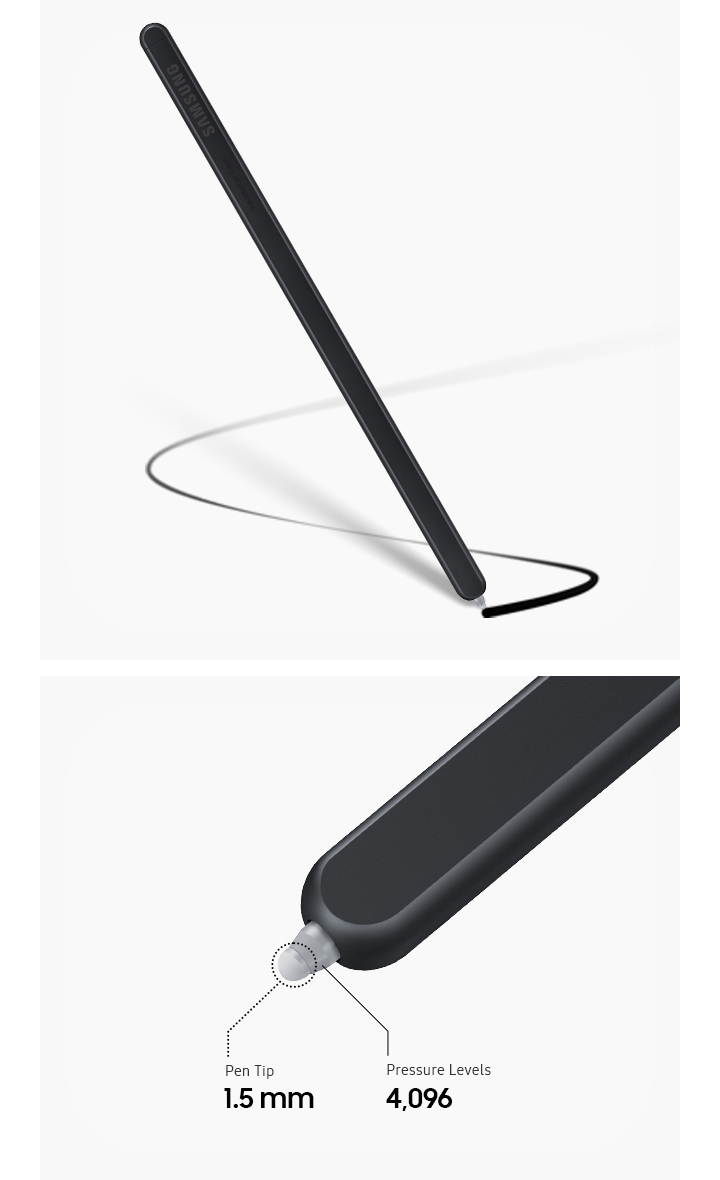 Dust- and water-resistant
It's built to last. Featuring water and dust resistance, the S Pen will remain fully functional, whether you're using it in the rain or on a dusty trail.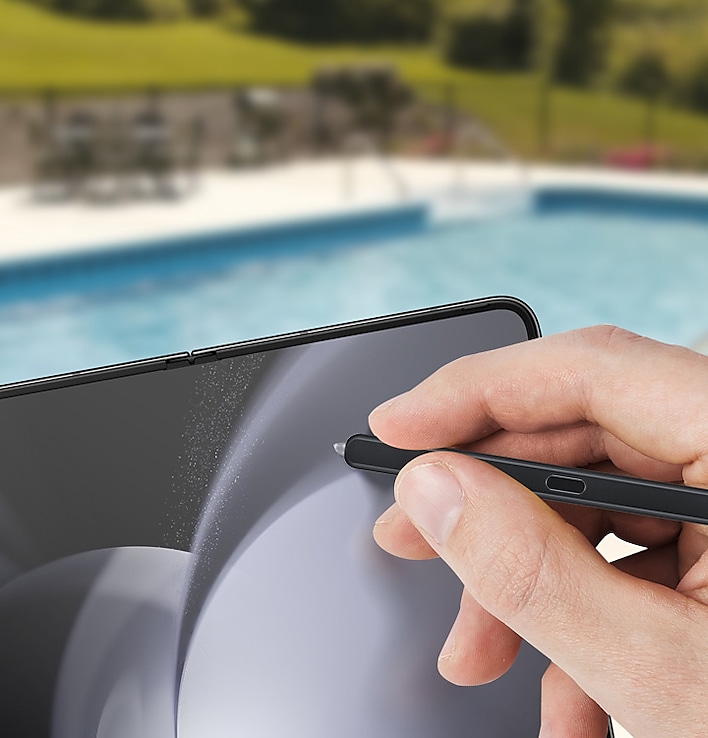 With the Galaxy Z Fold5 S Pen, you can pull up Air Command at the click of a button. Simply hover the S Pen over the screen and press the button to access features such as Smart Select, Screen Write, Live Messages and more. With the S Pen, you'll be ready whenever inspiration strikes.