This sophisticated case is form-fitting to Galaxy Z Fold5, staying true to its sleek and modern design while offering a soft touch that's easy on your hands. Designed with the planet in mind, it contains material partially derived from plant-based sources such as corn.
The plastic portion of the Galaxy Z Fold5 Eco-Leather Case contains a minimum of 16% post-consumer recycled content (UL ECVP 2809). The Eco-Leather Case also contains a minimum of 1% bio-based content (UL ECVP 9798), consisting of 10% bio-based content in the outer case.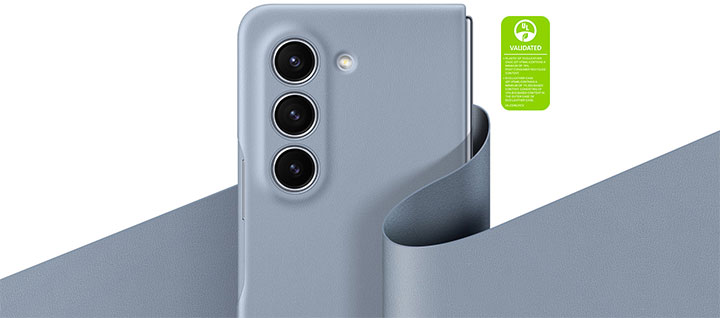 The soft inner lining keeps your Galaxy Z Fold5 protected on both the front and back while providing a snug and secure fit. Rest easy knowing that the Eco-Leather Case can help protect against bumps and scratches.