Mix or match with bold colors
Choose the color of your Silicone Case with Ring to match your Galaxy Z Flip5, or make a bold statement with a unique color combination. The case also contains eco-conscious material — providing protection with a purpose.
The plastic portion of the Galaxy Z Flip5 Silicone Case with Ring contains a minimum of 15% post-consumer recycled content (UL ECVP 2809). For more information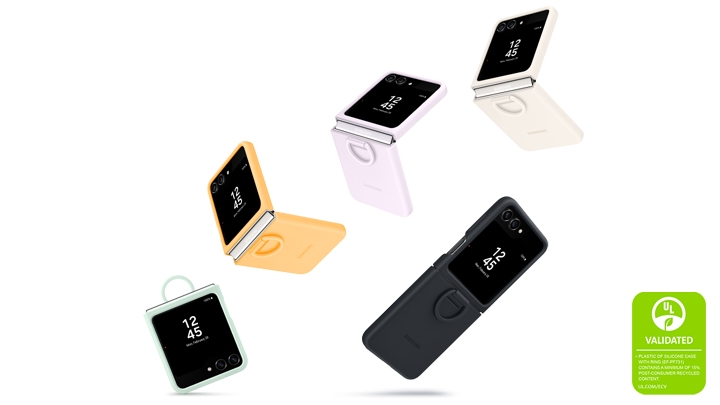 Protection and grip found their perfect match. Slip your finger into the ring to provide a secure hold for your phone and enjoy texting and sharing with ease.
Instantly elevate your Galaxy Z Flip5 with the soft, matte finish of the silicone case, which gives your device a polished surface that looks as good as it feels.