Premium design meets practicality
Chic and minimalist, the Flap Eco-Leather Case is both stylish and functional, adding a touch of sophistication to your outfit with its smooth texture. Designed with the planet in mind, it contains material partially derived from plant-based sources such as corn.
The plastic portion of the Galaxy Z Flip5 Flap Eco-Leather Case contains a minimum of 14% post-consumer recycled content (UL ECVP 2809). The Flap Eco-Leather Case also contains a minimum of 1% bio-based content (UL ECVP 9798), consisting of 11% bio-based content in the outer case. For more information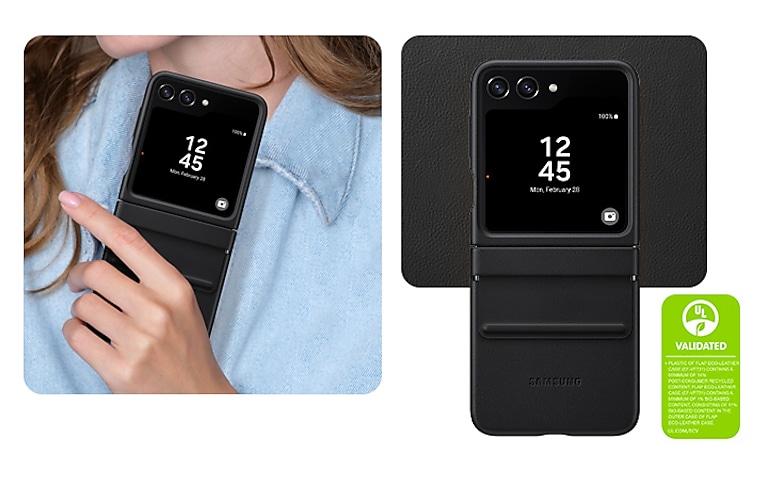 The case features soft lining on the inside to provide protection without compromising on style. The flap adds an extra layer of security to safeguard the hinge so you can use your device with confidence, knowing that it's well protected.