Start off with the Galaxy Z Fold5 Starter Pack
Begin your Galaxy Z Fold5 journey with the bundle that has what you need. With the package featuring Slim S Pen case and Power Adapter for Super Fast Charging, you are all set to unlock the full potential of your device.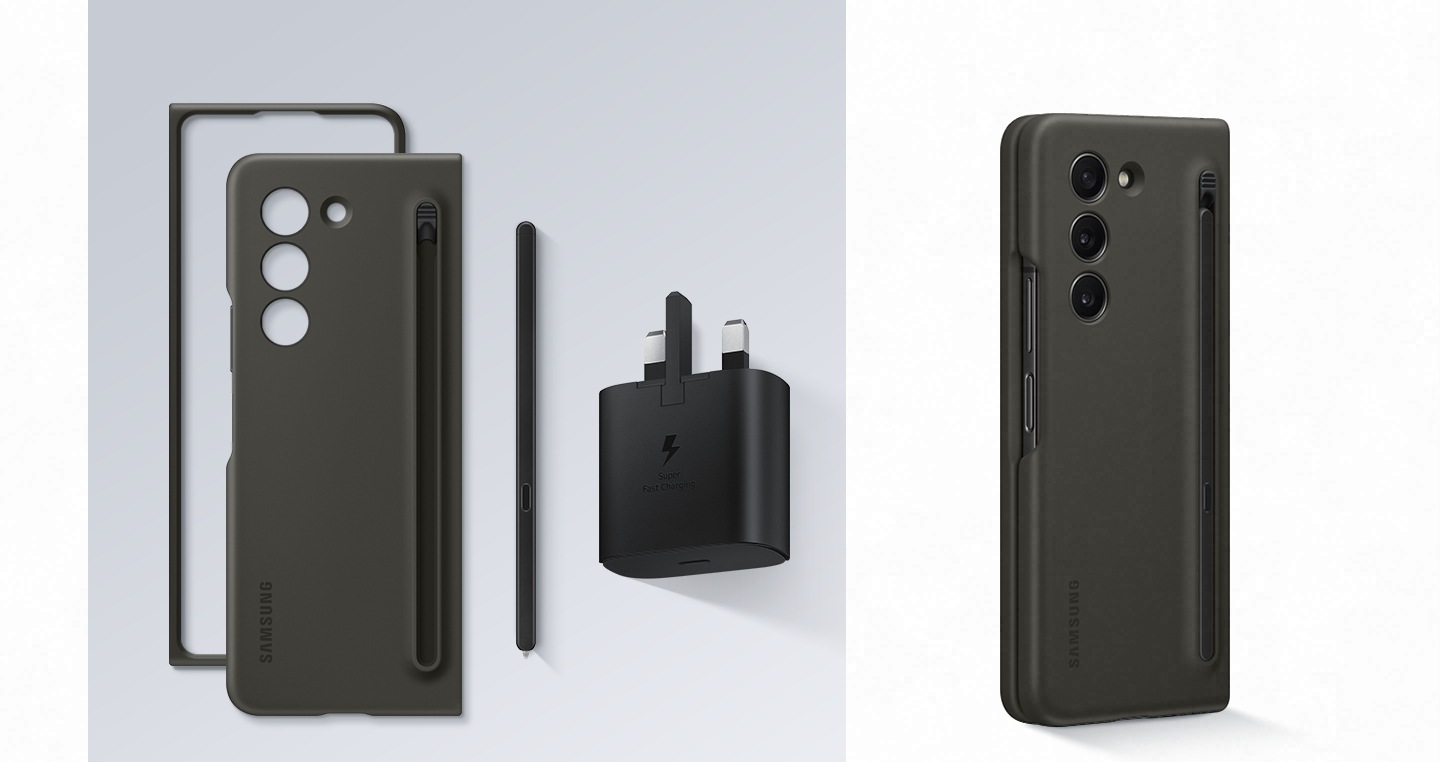 Slimmer S Pen & case — more portable than ever
The case features a built-in S Pen slot that allows you to carry your pen while maintaining your phone's slim profile. A stylish solution to store your S Pen without adding extra bulk, the case is also designed with the planet in mind.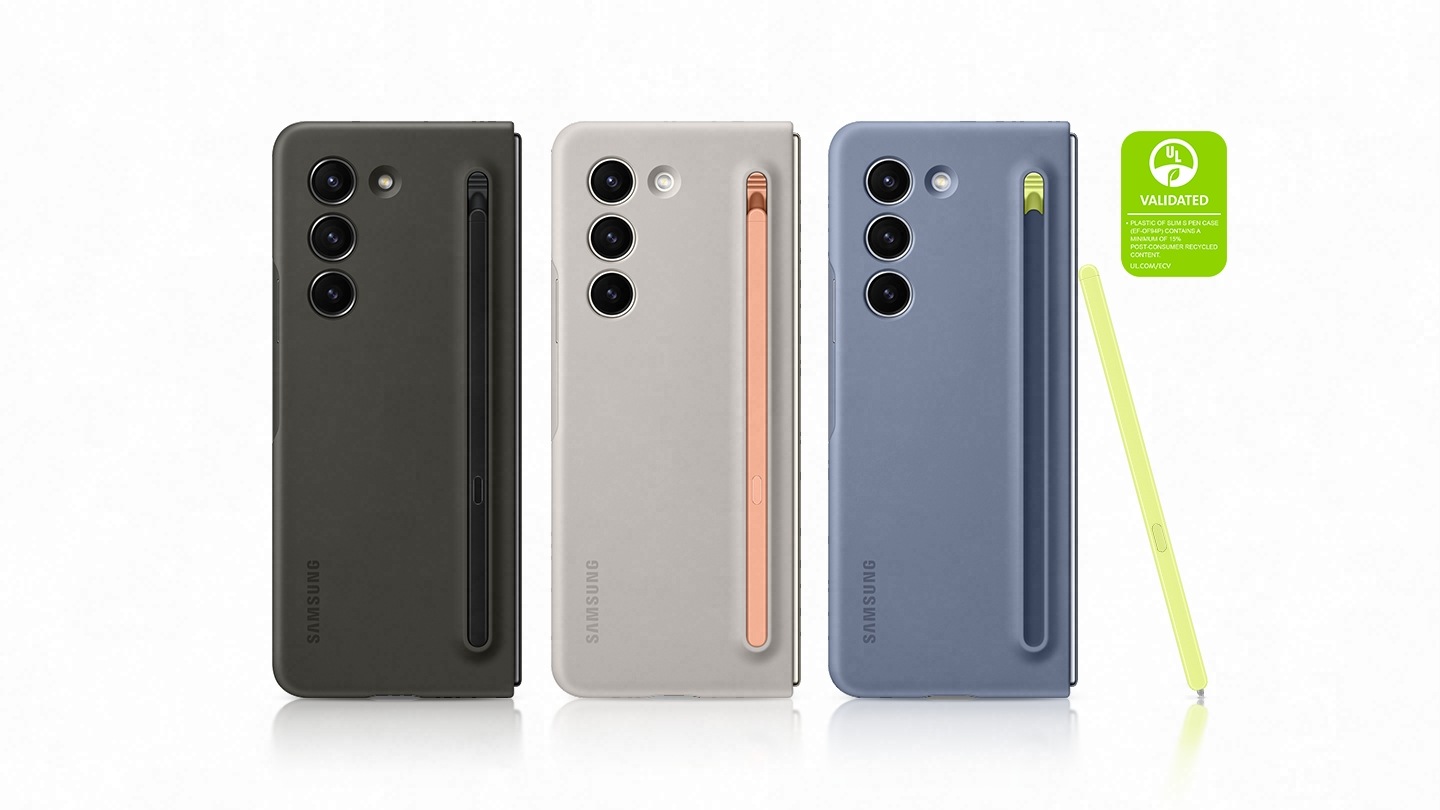 Super Fast Charging to stay Live
Give your devices the powerful charging support they deserve. Power Adapter for Super Fast Charging (25W) provides Super Fast Charging at up to 25W for capable devices. Use Power Adapter with an official Samsung Type C to Type C Charging Cable for optimum results.