Easy pull-out card holder
Keep your frequently used card close at hand. Enjoy the convenience of having it with your phone that you carry around almost everywhere you go.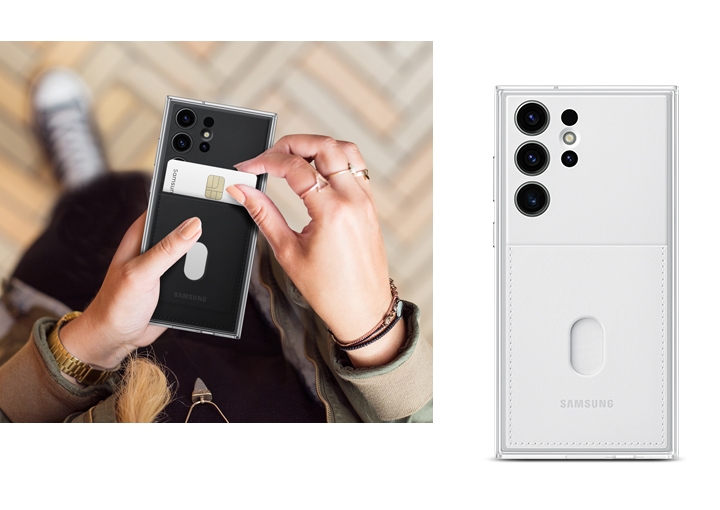 Why settle on just two looks? Select backplates from a variety of designs that best show off your creative side, and customize your phone to suit your style.
Brand-collaboration frames sold separately.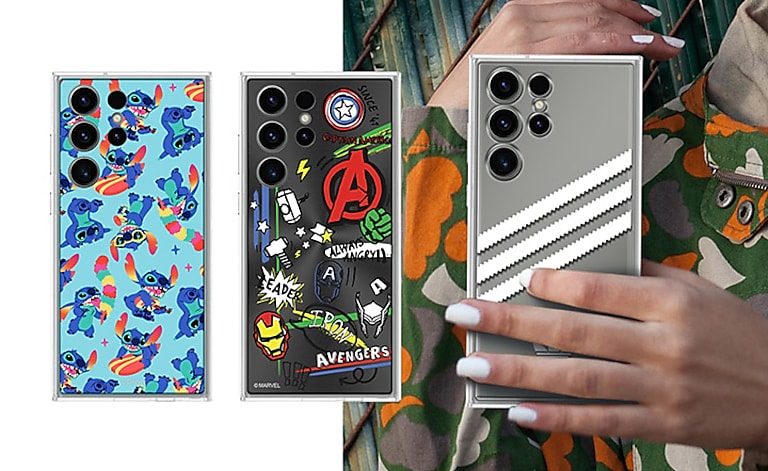 Protection with a purpose
Our goal is to provide an environmentally conscious product while still delivering top-quality protection for your phone. The Galaxy S23 Ultra Frame Case contains UL-certified bio-based content.