The proposition: a perfect position.
Talk about useful: When open, the protective standing cover folds out easily and props up your tablet with a free stop hinge, creating the perfect position for tabletop use.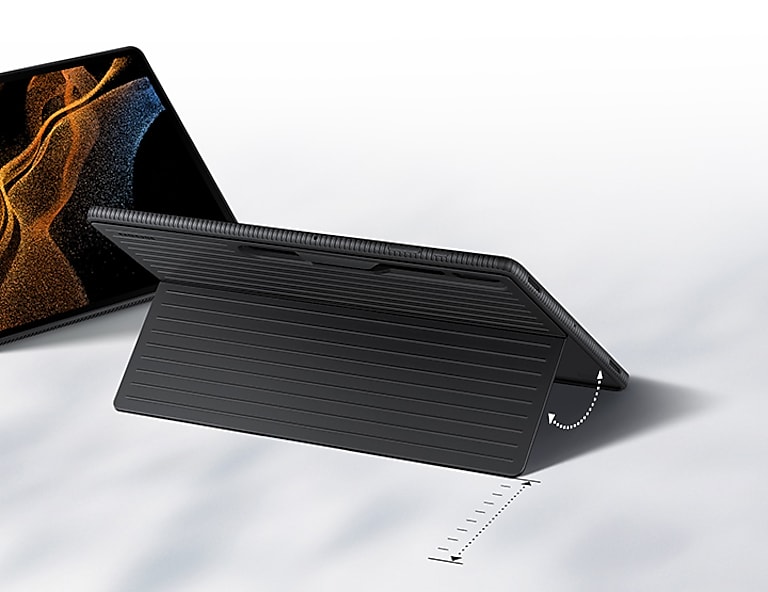 Looking good, feeling safe.
When closed, the cover helps to protect your Galaxy Tab S8 Ultra screen in style with internal air pockets that work like shock-absorbing cushions. What's not to love?