Enhanced Extended Edition Selfie Stick
The ultimate tool for creative, third-person shots.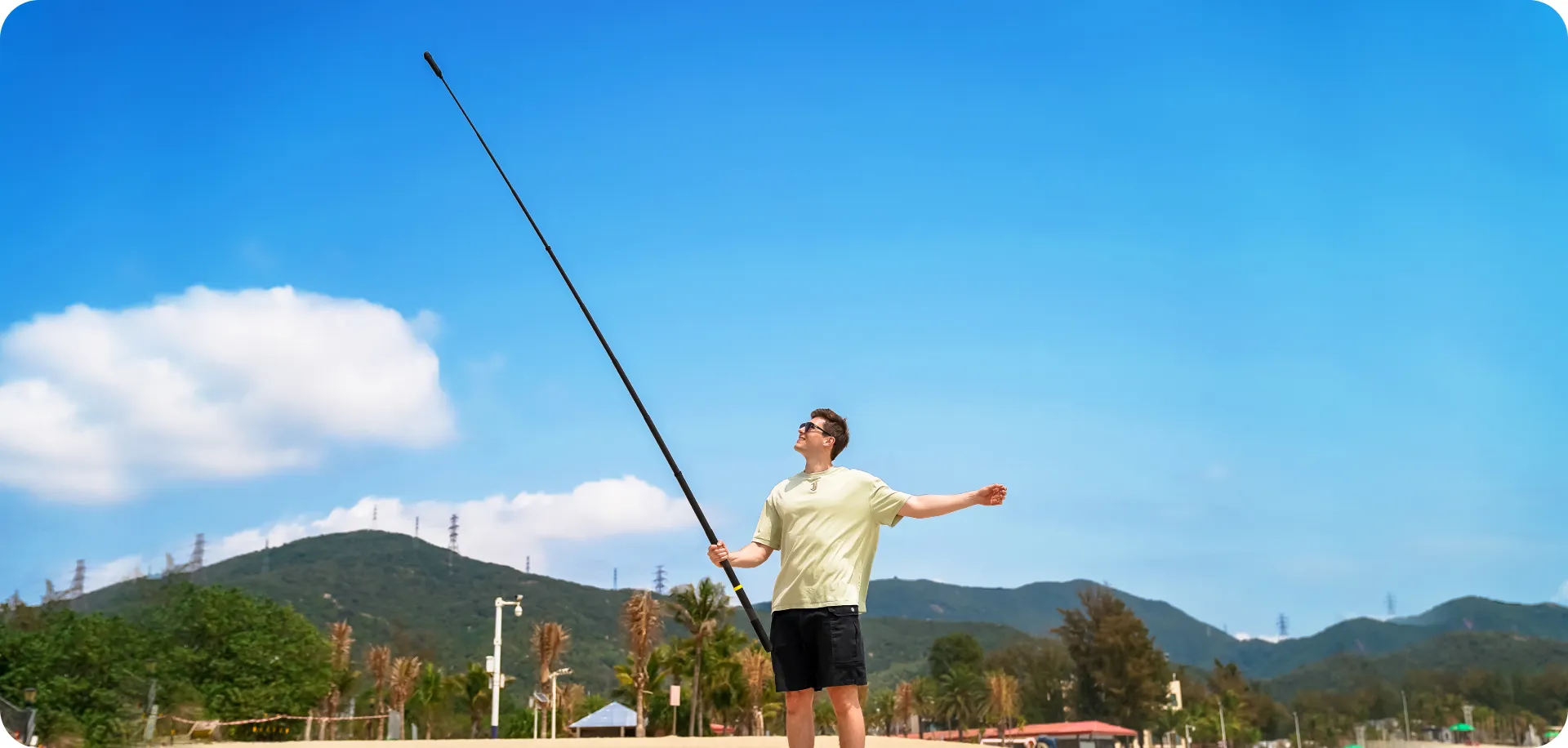 No drone? No problem.
Shoot with a 360 camera to get fake drone shots in any location.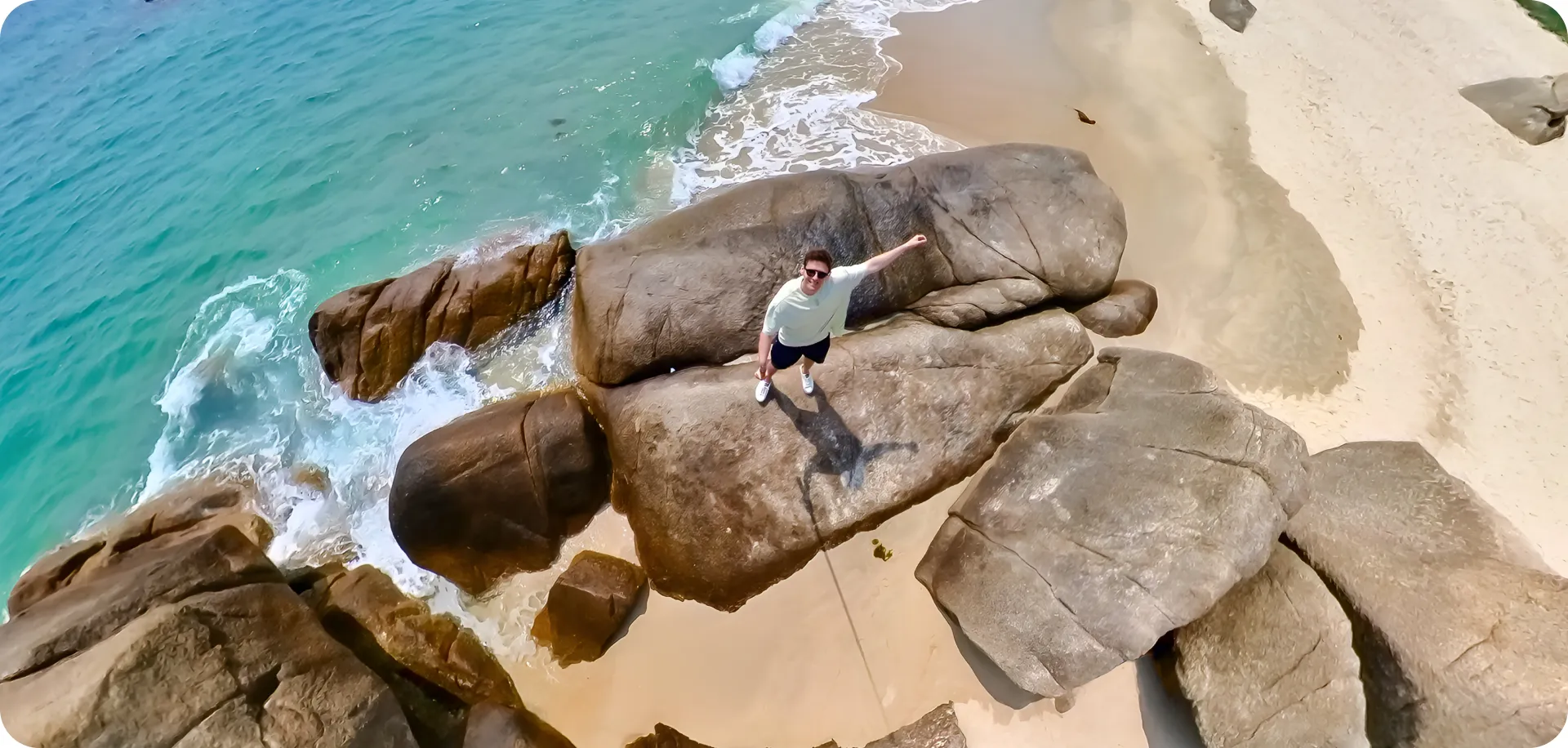 Big stick. Huge potential.
Extends to 3 meters with adjustable lengths in between. Capture otherwise impossible angles and creative shots.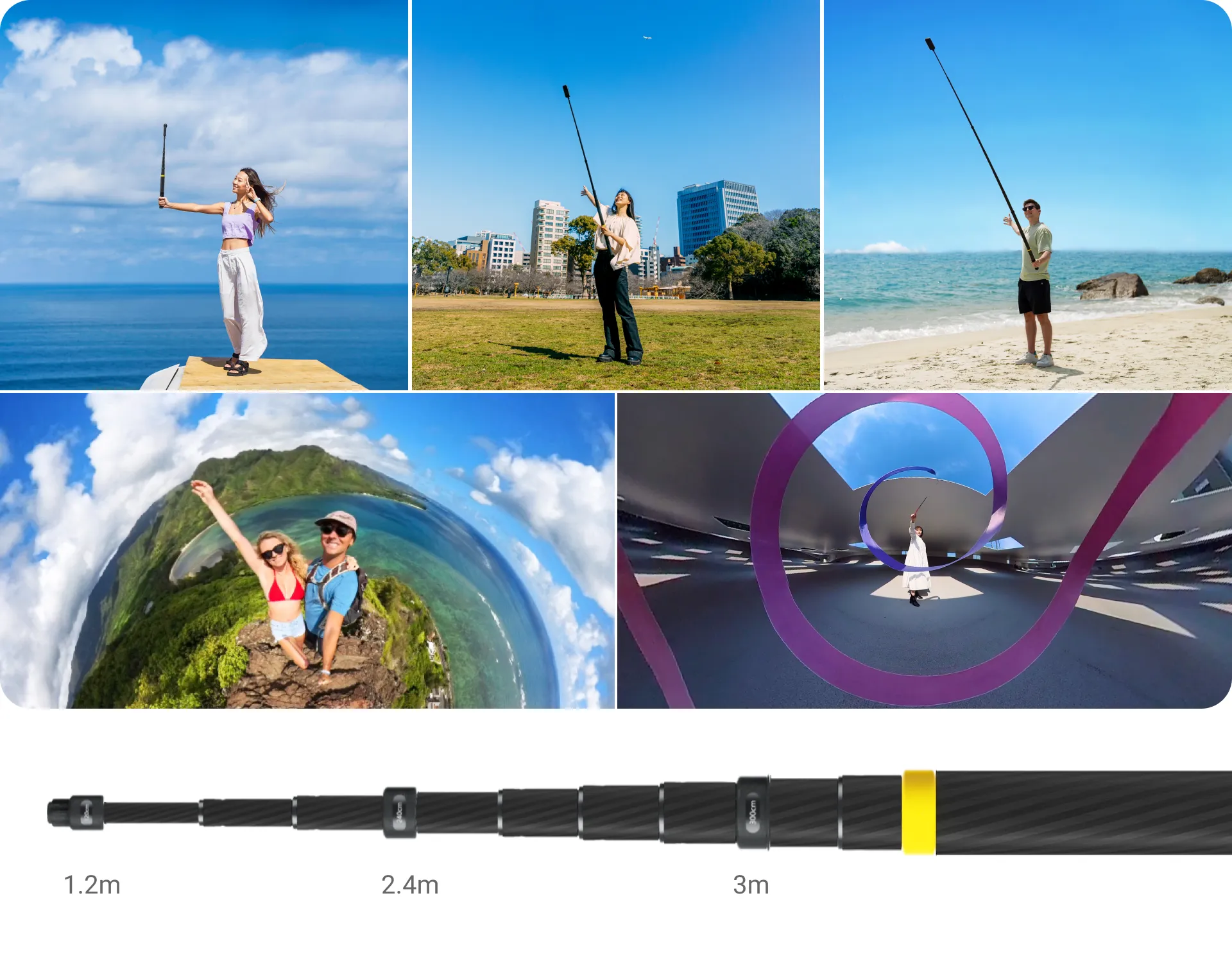 Lightweight for all day use.
Robust carbon fiber build weighs in at just 365g, with a soft, comfortable grip. Easy to use for long periods of time.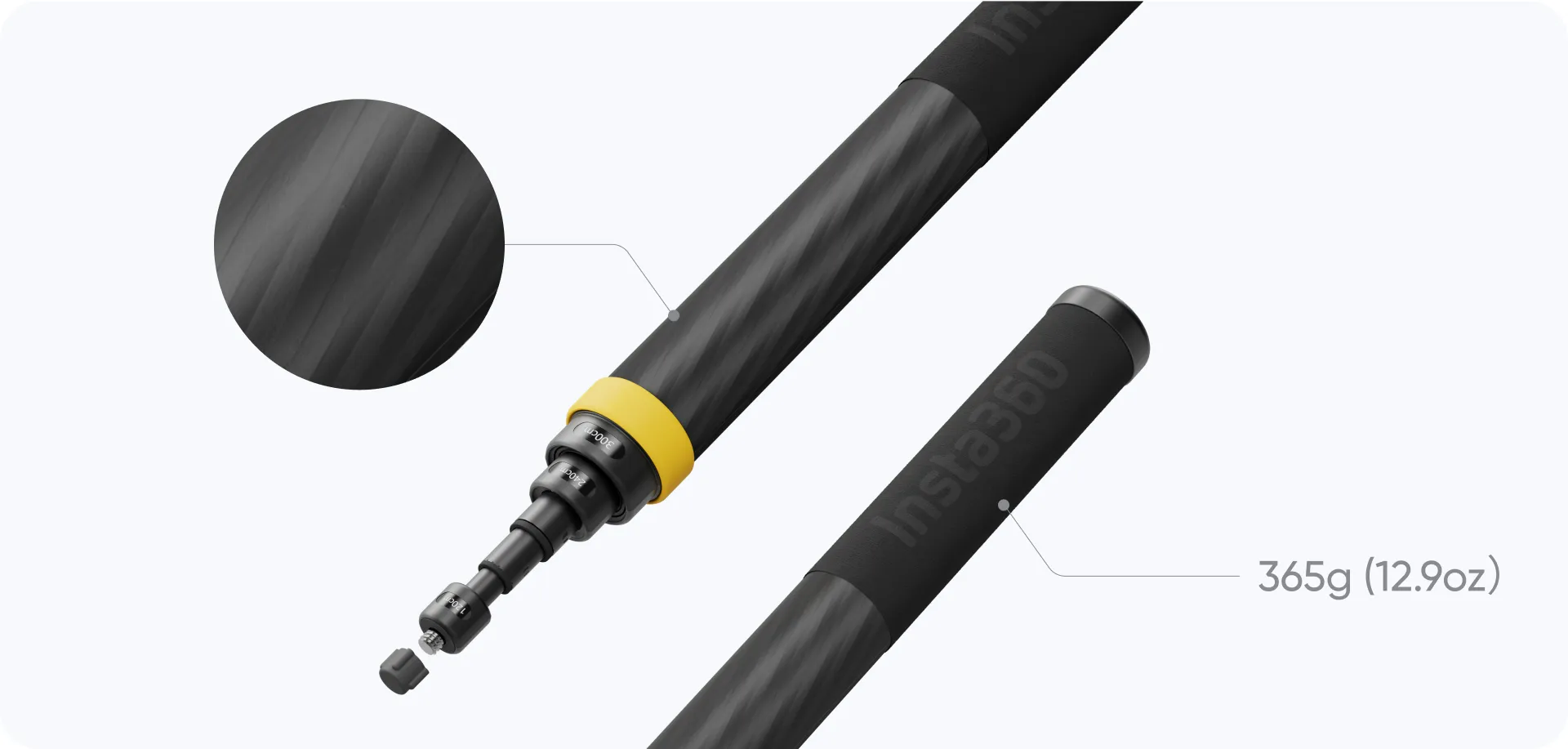 Upgraded, compact design.
Reaching both extremes, this selfie stick folds down from 9.8 feet to just 14 inches! Super convenient to store or carry.